Kamake Gardens serviced apartments have scooped the award as the Best Furnished and Serviced Apartments, 2021 for the second time in a row. The award was presented by the Real Estate Excellence Awards 2021, on Tuesday the 7th of September in their location in Upperhill, Nairobi.
This comes after the establishment celebrated 10 years of existence in the industry since it's official opening in the year 2011.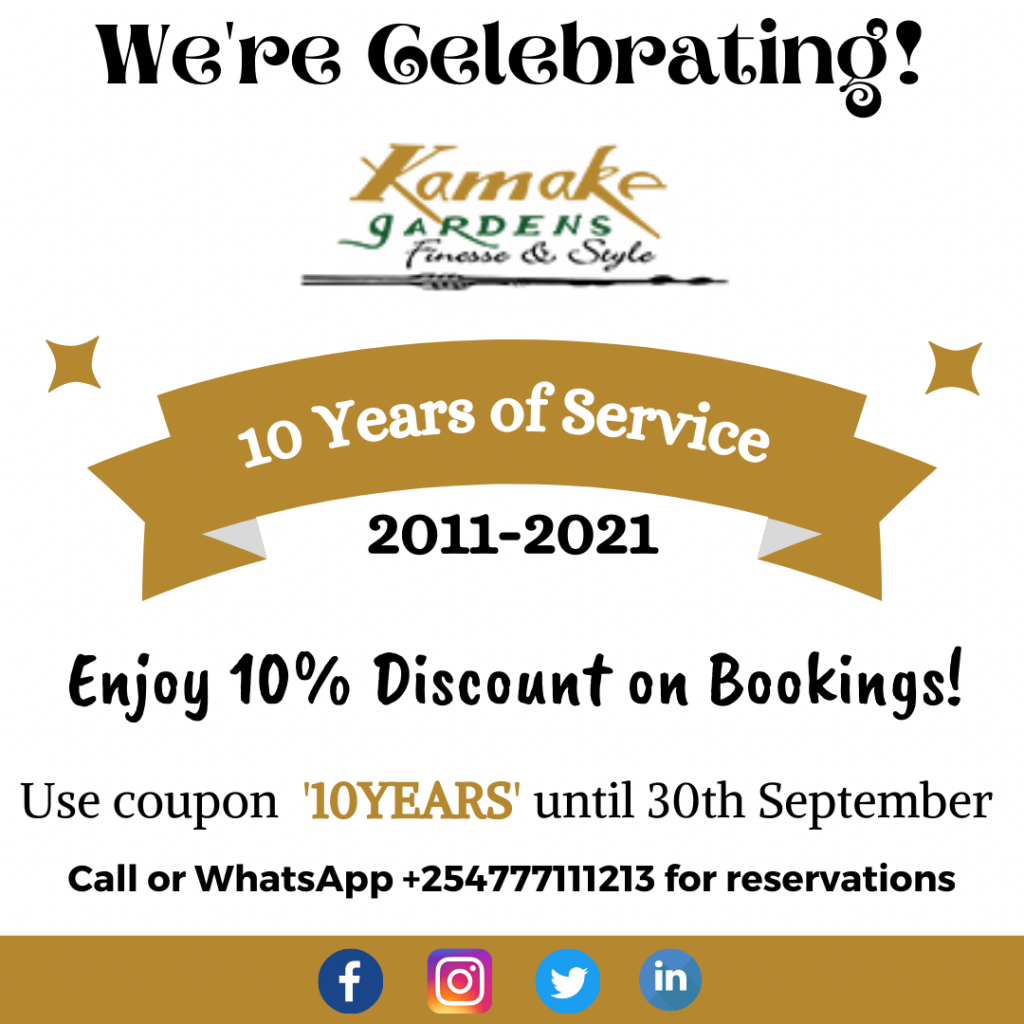 Kamake Gardens has been a second home to most expatriates in Nairobi and preferred by International Corporates as an alternative to hotel accommodation. Strategically located in the heart of Upperhill, the proximity to Nairobi CBD gives these fully furnished apartments an advantage as Multinationals around the city can house their staff there.
"The completion of the Mbagathi link road to Mawensi road, Upper hill, has made access to our extended stay apartments faster and easier. The ongoing express way that is set to be completed in the first quarter of 2022 will ease access from and to the airport for international travelers". said the Managing Director, Mr. Christopher Mwaura.
"As part of our continued commitment to enhance our property and services, our establishment will be undergoing a makeover to provide our guests a fresh and revitalized home-away-from-home experience" added Mr. Christopher
Several serviced apartments have since been established, especially in the areas of Kilimani and Westland, but Kamake Gardens stands out in the Upper hill business hub and boasts of a private environment suburb away from the crowded estates.
"I have only been here for 9 Months but I love the cleanliness, the quite nature and the friendly staff in this place. It is also convenient for me to take a taxi to my place of work so I plan on staying here until my assignment in Nairobi, Kenya is completed'' Salome, one of the inhouse guests commented.
When travelling to Nairobi, Kenya for a business trip or staycation and you appreciate space and style, Kamake Gardens is the place to go. The 1,2- & 3-bedroom apartments varieties ensure they cater for both Individuals and families.
Way to go Kamake!