The concept of Serviced Apartments over traditional hotels is quickly gaining popularity in Nairobi Kenya. This is especially so for expatriates who are looking for affordable housing solutions for long term. Whether you are seeking accommodation for long term or short term in serviced apartments, there are a number of factors you need to consider as summarized below.
Reviews
Reviews on the chosen serviced apartments will not only help you reach a buying decision but also deter you from making the wrong one. Get insights from other people who have been to the facility before you to attest on the reliability of the owners. This is a method that is highly embraced by the millennials in their online buying process! Perhaps we all should too.
Location
Especially if you are looking for accommodation as an expatriate. It is better to get a serviced apartment that is nearer to your workplace to minimize transport cost. Some corporates however provide transport for their staff but within a given perimeter. A good location allows you to optimize work-life balance
Accessibility
The quality with which you can reach the apartment is very key. Preferably look for some near the road where cabs can easily pick you up and drop off anytime. The condition of the road(s) leading to the serviced apartment also matters a great deal especially during rainy seasons.
Environment
This is one of the areas most people tend to forget the moment they get showed the inside of an apartment and it blows them away. Whether you like it or not, the surrounding will always affect your stay. Identify serviced accommodation within a neighbourhood that fits your needs whether you are travelling with family or alone for business.
A subtle leafy environment that offers a quality of air, an emanation from old trees that so wonderfully changes and renews a weary spirit, does it for our guests! What environment works for you?
Cost
You have a budget in mind? Good! Use it but don't be too rigid. Every little bit counts so rather than looking for one big way to save a tone of money, save in lots of small ways. For instance, you can get a serviced apartment that includes all utility costs in the rate offered. Compare that to those apartments that require you to pay them separately from the monthly rent, analyse and make your decision.
Security
This can be viewed in two ways.
a). External security
Consider the fact that sometimes you will be required to work-late or go out with friends until midnight or just go for a late evening run outside the apartments. You absolutely don't want to live in an area where you fear getting late.
b). Internal Security
We have seen cases where expatriates are forced to move around different counties during their stay due to the nature of their work. It is paramount therefore that you have peace of mind that even as you leave your items behind, you will find everything intact.
Most Serviced Apartments, if not all, now provide safes in each apartment for safe keeping of high value personal belongings.
Size
Don't be too focused on cutting costs that you compromise on quality.
Get a sizable apartment that fits your needs and allows you to enjoy the comfort and privacy of a home. How many people will share the apartment with you can also shape the decision whether you will go for a 1bedroom, 2bedroom or 3bedroom serviced apartment and the size of it in square meters.
Social and Economic Amenities
Preferably choose an apartment that has close proximity to major social economic amenities such as supermarkets, hospitals, banks, restaurants etc. To add on to your convenience, some apartments like Kamake Gardens now have restaurants on site so you get to enjoy the full benefits of a hotel.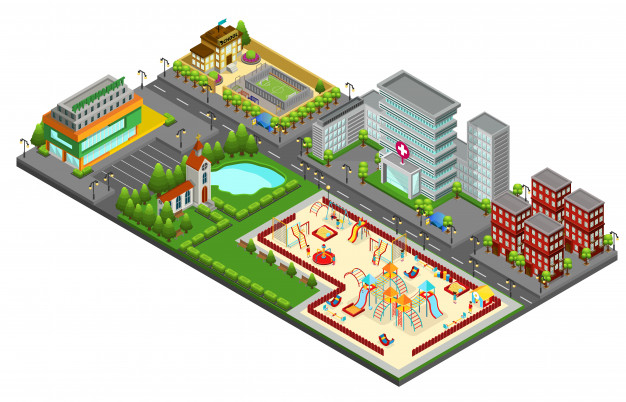 After 'sale' services
Don't you want to just deal with a company that treats you special even past the conversion process? Ask questions concerning matters such as repairs and turn around time in terms of solving any issues that may arise from your unit. Preferably get an apartment that has a management office on site. This will help in achieving quick turnaround time resolving issues in your unit. The team on the ground is able to identify the issue quickly and give an alternative, where possible, real time as opposed to sorting remotely.