Finesse & Style
Introducing Kamake Gardens
Located only 5 mins from the newly opened Carrefour Mega stores, Kamake Gardens consists of 27 luxurious serviced apartments that offers comfortable and convenient accommodation with the privacy of a home.
Soak in rejuvenating views from our generous balconies and enjoy natural sunlight from the large, high ceiling French windows.
Officially opened in 2011, Kamake Gardens has grown to become the choice of accommodation for most families, professionals & expatriates on both long and short stays and epitomized on the mantra home away from home, near everywhere you want to be!
07
News & Articles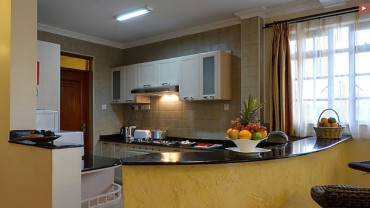 They say two rooms make or break a deal for house hunters; Bedroom and Kitchen. Stuck between choosing an open plan kitchen and closed plan kitchen apartment?. Well, it's not always easy especially when the benefits of both override each other. Let's take a close look at the Pros and cons of each. Hopefully at the end you will be…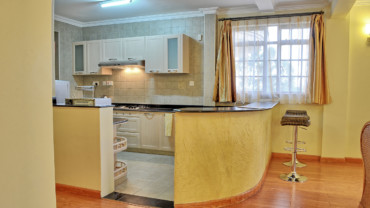 The concept of Serviced Apartments over traditional hotels is quickly gaining popularity in Nairobi Kenya. This is especially so for expatriates who are looking for affordable housing solutions for long term. Whether you are seeking accommodation for long term or short term in serviced apartments, there are a number of factors you need to consider as summarized below. Reviews Reviews…
Are you traveling to Nairobi, Kenya for the first time or an expatriate who's been here for a while. We have put together a couple of top inexpensive activities and places you can visit and create new memories. Please note that the places were inspired by dozens of Kamake Gardens' guest who shared what they liked most. Nairobi National ParkLocated…
Do not hesitate to contact us if you have any queries.  Our staff will be happy to be of assistance.